By continuing your navigation, you accept the use of cookies to offer you services and offers tailored to your interests and statistics. To know more, Click here.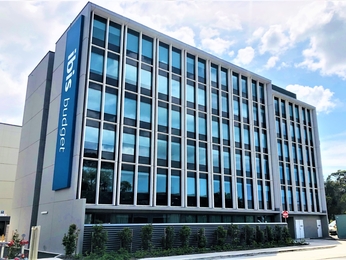 Community
IBIS BUDGET.
Hotels
hal223521261
Breakfast, does the hotel serve it.
hello does The hotel has breakfast? thanks
pivo41126252
The at
slug32513362
The at
Yes, but I think it is only a continental breakfast.
susi32545631
The at
No breakfast there. You can either wait till you get yo the airport or walk across to one of the junk food chains, McDonalds etc. it take your own.
stev22534452
The at
Yes. A small room but adequate.
paul35556553
The at
Yes. Pay extra for it but yes they do.
timc33665156
The at
Yes. Not fancy but cheap.
chri53656325
The at
Hi, yes they do, but it is continental, very small area & very crowded. Lots of backpackers stay there. :)
ALSO FIND ACCORHOTELS.COM ON
*Prices start from. Offer subject to the hotels conditions and availability, and the availability of the offer in the chosen hotel. See the sales conditions for the rate. Depending on the country, these prices may not include taxes, may include VAT only or may include all taxes (VAT and city tax). When prices do not include all taxes, the relevant taxes (VAT and/or city tax) will be stated in the following stages of the reservation process. The price is only guaranteed at the time of reservation.
(**) 24/7 days. Calls to this number will cost 13 pence per minute plus your providers access charge (only for AccorHotels hotels).