By continuing your navigation, you accept the use of cookies to offer you services and offers tailored to your interests and statistics. To know more, Click here.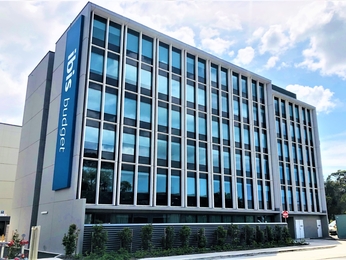 Community
IBIS BUDGET.
Hotels
Lola6500
Parking
hey, do you know how much it is to park a car for a day ? is there a car washing service at the parking hotel ? thank you
hal223521261
The at
mary12263252
The at
Hi Lola
The website says parking at Ibis Budget Sydney Airport is $35 Australian per day. I would not think they have car washing service, a very budget hotel, but does the job if catching an early flight.
jjfr33222651
The at
Sorry didn't have a car when there. However I know if you phone the hotel they will let you know. Im pretty sure there was car washing close to hotel.
tani45311622
The at
I think the car park is around $20 - $25 a day to park. There is no car washing service at the hotel, there always seems to be doing construction work around the hotel/airport precinct.
ALSO FIND ACCORHOTELS.COM ON
*Prices start from. Offer subject to the hotels conditions and availability, and the availability of the offer in the chosen hotel. See the sales conditions for the rate. Depending on the country, these prices may not include taxes, may include VAT only or may include all taxes (VAT and city tax). When prices do not include all taxes, the relevant taxes (VAT and/or city tax) will be stated in the following stages of the reservation process. The price is only guaranteed at the time of reservation.
(**) 24/7 days. Calls to this number will cost 13 pence per minute plus your providers access charge (only for AccorHotels hotels).