By continuing your navigation, you accept the use of cookies to offer you services and offers tailored to your interests and statistics. To know more, Click here.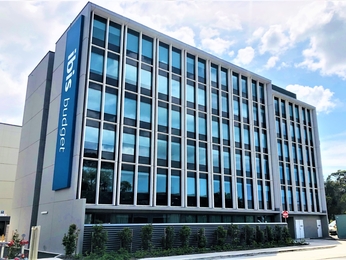 Community
IBIS BUDGET.
Hotels
Dan88899
Restaurant
Good afternoon, is there a restaurant in this hotel? If not, what can you recommend nearby? Same question for breakfast? Thanks
stev22534452
The at
hmbi23353443
The at
marc45422224
The at
No restaurant , but The Pullman is next door. Everything you need is at The Pullman.
chri53656325
The at
Hi :)There is a basic continental breakfast available but it is a small area & there are a lot of people at one time using it.There is plenty to choose from at the airport & it's a 5 minute shuttle/taxi drive away.Dinner, there is no restaurant, nothing available onsite except for vending machine chips/drinks etc.Krispy Keme is next door, followed by KFC & then McDonalds!There is a new hotel, the Mantra on the other side, next door, it may have a restaurant open to the public.Otherwise a great place to stay before a flight. :)
che.56456165
The at
I had a very simple breakfast at this hotel almost 2 years ago. That's quite ok for me.
wdea52215412
The at
No, there is no restaurant in this hotel. There are only vending machines with light snacks. A light breakfast is available there. There are fast food restaurants very close by.
ALSO FIND ACCORHOTELS.COM ON
*Prices start from. Offer subject to the hotels conditions and availability, and the availability of the offer in the chosen hotel. See the sales conditions for the rate. Depending on the country, these prices may not include taxes, may include VAT only or may include all taxes (VAT and city tax). When prices do not include all taxes, the relevant taxes (VAT and/or city tax) will be stated in the following stages of the reservation process. The price is only guaranteed at the time of reservation.
(**) 24/7 days. Calls to this number will cost 13 pence per minute plus your providers access charge (only for AccorHotels hotels).