By continuing your navigation, you accept the use of cookies to offer you services and offers tailored to your interests and statistics. To know more, Click here.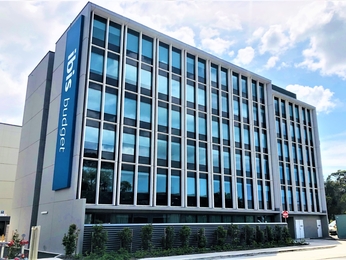 Community
IBIS BUDGET.
Hotels
jadk86172678
distance from aeroport
Hello there, do you know how far is the hotel of airport ? Is it far ? Many thanks
jlry34562545
The at
bamk61433555
The at
It is only 750 metres walking to/ from the Sydney domestic terminal
askd13444324
The at
Walking distance to domestic terminal, a couple of hundted metres and you would need a taxi or shuttle bus to international airport.
chri53656325
The at
Hi. The hotel is very close to the airport (domestic terminal not international) it is a short walk, but you can get a cab. For international, you can walk to domestic terminal & catch the train or get a cab from the hotel. There are also shuttle buses . Cheers
leho23554545
The at
sutt23521446 above is the concise answer but really you need to think about your other needs. Since when we were there no meals were available except for a breakfast. You can go to, I think KFC, next door or crispy cremes but it was not my ideal before or after a long flight.
jitb51515662
The at
walking distance less than 1km I would say about 8min walk would be right
pivo41126252
The at
To far to walk with luggage, there is a shuttle bus that drop off and pick up, about $7.
tas031245343
The at
Within walking distance of the terminal - about 10 minutes
slug32513362
The at
The Sydney Domestic Terminal is a 9 minute (750 metre) walk. There is an underground railway to the international terminal. There is a bus transfer that the hotel reception can arrange to either terminal.
kare35516555
The at
It's about 10 mins by car. Apparently it's not much longer to walk about a 15 min walk.
ALSO FIND ACCORHOTELS.COM ON
*Prices start from. Offer subject to the hotels conditions and availability, and the availability of the offer in the chosen hotel. See the sales conditions for the rate. Depending on the country, these prices may not include taxes, may include VAT only or may include all taxes (VAT and city tax). When prices do not include all taxes, the relevant taxes (VAT and/or city tax) will be stated in the following stages of the reservation process. The price is only guaranteed at the time of reservation.
(**) 24/7 days. Calls to this number will cost 13 pence per minute plus your providers access charge (only for AccorHotels hotels).