By continuing your navigation, you accept the use of cookies to offer you services and offers tailored to your interests and statistics. To know more, Click here.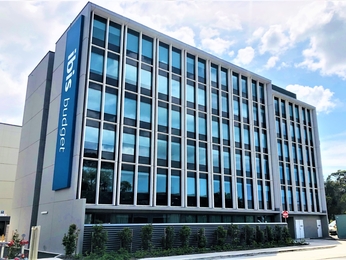 Community
IBIS BUDGET.
Hotels
clem63440760
staff
Hi, I was wondering if the staff was pleasant and welcoming ? Thank you
awre66524113
The at
g.st42363642
The at
Hi, I stayed there last week. The reception staff are friendly, helpful and pleasant. G
pean54461645
The at
Yes the staff were very nice and welcoming.
gsg311422514
The at
Actually they are quite nice & adds to the place.
will56563255
The at
Yes there were very pleasant and helpful
dana45541665
The at
Hello, yes staff have always been helpful during my time here. Have no complaints about the service from staff at all. Very friendly and pleasant.
jitb51515662
The at
they were pleasant and welcoming.
jitb51515662
The at
they were pleasant and welcoming.
ampa36514662
The at
yes, the staff were very friendly and helpful.
kell63243131
The at
Helpful and efficient. Ibis style.
ALSO FIND ACCORHOTELS.COM ON
*Prices start from. Offer subject to the hotels conditions and availability, and the availability of the offer in the chosen hotel. See the sales conditions for the rate. Depending on the country, these prices may not include taxes, may include VAT only or may include all taxes (VAT and city tax). When prices do not include all taxes, the relevant taxes (VAT and/or city tax) will be stated in the following stages of the reservation process. The price is only guaranteed at the time of reservation.
(**) 24/7 days. Calls to this number will cost 13 pence per minute plus your providers access charge (only for AccorHotels hotels).