By continuing your navigation, you accept the use of cookies to offer you services and offers tailored to your interests and statistics. To know more, Click here.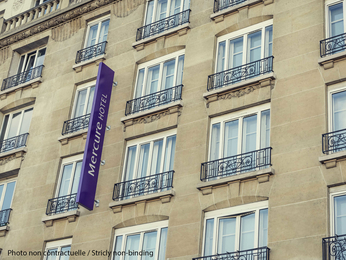 Community
MERCURE.
Hotels
Lolo7600
Bar
Hello there, I would like to organize the first part of my sister's hence party in the Bar. Can you tell me a little bit about the cocktails? What DO you think? Is there any snacks or finger food to order? Whick type? Thanks
coli25353632
The at
ianw46121135
The at
This wouldn't be a problem - talk to the staff & I am certain they can set up whatever you need! Cheers!!!
lesl33124355
The at
Hello, I attended an Accor members night in the bar and the staff were wonderful and there was finger food being served. I agree with others that have responded, it is best to talk to them directly and pre -order. The bar apprears to be a full bar, perhaps organise ahead of time a menu with them with maybe 3 - 4 cocktail options on it, this is best for a large group. Cocktails take time to make and takes away from the service of your guests just wanting wine and beer.
eaab15431666
The at
Sorry cannot help. It would be better to ask the Hotel Catering directly. Their restaurant has decent food for breakfast and dinner but cannot comment on Finger foods. The Bar area is not very large though, depends on your party size. By the way it should be Hen's Party and not hence party. Sorry that I can't be more help.
stev44561633
The at
Not really able to answer about the cocktails, but there are various food options from bar snacks to the full restaurant menus.
I am sure if you contact the hotel and talk it through with them they will be able to arrange something for you, I find them very accommodating and love staying there, which I do often.
ALSO FIND ACCORHOTELS.COM ON
*Prices start from. Offer subject to the hotels conditions and availability, and the availability of the offer in the chosen hotel. See the sales conditions for the rate. Depending on the country, these prices may not include taxes, may include VAT only or may include all taxes (VAT and city tax). When prices do not include all taxes, the relevant taxes (VAT and/or city tax) will be stated in the following stages of the reservation process. The price is only guaranteed at the time of reservation.
(**) 24/7 days. Calls to this number will cost 13 pence per minute plus your providers access charge (only for AccorHotels hotels).