By continuing your navigation, you accept the use of cookies to offer you services and offers tailored to your interests and statistics. To know more, Click here.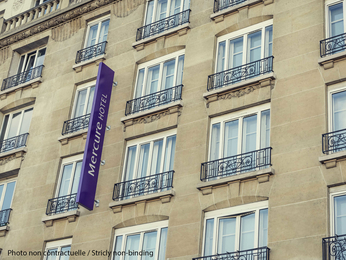 Community
MERCURE.
Hotels
lsmaqe910278394
best rooms
Hi, we're going to Australia for our honey moon. We'd like to stay a few day in the Mercure Gold coast to relax. What are the best rooms ? Many thanks
mart51116165
The at
lorr65266161
The at
Hi, I suggest rooms that aren't on the ground floor, if you love golf then this is the place to stay. Also ask for a room with a view. Enjoy
alla35421445
The at
Hi, The Mercure is a nice resort and all rooms are somewhat similar however, for your honeymoon if you want an Accor Hotel I'd recommend the Sofitel is Broadbeach but the best place to stay on the Gold Coast is the Palazzo Versace. Cheers ..Allan
bob_51666356
The at
The rooms at the front closest to the water, it is a nice hotel good meals etc. We now live on the Gold Coast and love it.
jeff23355142
The at
The spa rooms... ask for building 3 floor 3. The manager is lovely and the concierge staff lots of fun. Remember this is not the flag bearer for accor on the coast. However it is my first choice every time. The facilities are great. One large pool, one quieter pool in a different spot. A great golf course right there. Across the road is a truly brilliant course. Jack nicklaus designed!! You are not on the beach.... but to be honest you dont need it!!! Hope that helps
ajja56453216
The at
All the roouare fantastic and in a great location. Excellent facilities and location. Would recommend
stev44561633
The at
It will depend on what you are looking for, I prefer the superior king golf view room on a high floor. the hotel is made up of smaller blocks, the rooms are a good size and the high level rooms have a better view, but there are no lifts so if you have any problems with the stairs the go for a lower level room.
ianw46121135
The at
You have 2 choices really - there are really pleasant rooms around the main swimming pool as well as equally nice rooms that are set up around a smaller - more private pool that is alongside the golf course towards the back of the complex. We have stayed in both & enjoy the smaller pool. Enjoy!!!
ALSO FIND ACCORHOTELS.COM ON
*Prices start from. Offer subject to the hotels conditions and availability, and the availability of the offer in the chosen hotel. See the sales conditions for the rate. Depending on the country, these prices may not include taxes, may include VAT only or may include all taxes (VAT and city tax). When prices do not include all taxes, the relevant taxes (VAT and/or city tax) will be stated in the following stages of the reservation process. The price is only guaranteed at the time of reservation.
(**) 24/7 days. Calls to this number will cost 13 pence per minute plus your providers access charge (only for AccorHotels hotels).