By continuing your navigation, you accept the use of cookies to offer you services and offers tailored to your interests and statistics. To know more, Click here.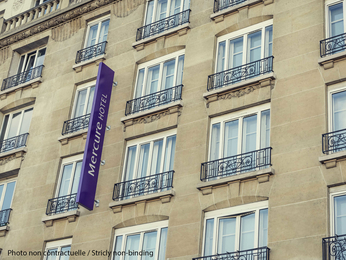 Community
MERCURE.
Hotels
Jenny33778
Swimming pool
Hey, what are the opening times and access conditions for the swimming pool? Is the pool shallow, or at least chest deep at some parts to allow children to play in it? Is it secure?
coli25353632
The at
rita41561164
The at
Sorry I am able to answer your question. Our stay was one night only and didn't get to check out the swimming pool.
jros32343415
The at
Sorry I haven't swam at the pool, but they do have two pools in the complex and one in particular is more child friendly
ianw46121135
The at
Access is the usual daylight hours - both the small pool & main pools have gated access - they are suitable for kids no problem at all. As far as security goes you cannot get into the main pool without a room key card.have fun!!!
cliv65233451
The at
The pool is open from relatively early in the morning until fairly late in the evening. It's secured by a fence and requires room key access into the pool area. There's a shallow and deep end. Depending on the age of the children, it should be suitable under appropriate supervision.
ALSO FIND ACCORHOTELS.COM ON
*Prices start from. Offer subject to the hotels conditions and availability, and the availability of the offer in the chosen hotel. See the sales conditions for the rate. Depending on the country, these prices may not include taxes, may include VAT only or may include all taxes (VAT and city tax). When prices do not include all taxes, the relevant taxes (VAT and/or city tax) will be stated in the following stages of the reservation process. The price is only guaranteed at the time of reservation.
(**) 24/7 days. Calls to this number will cost 13 pence per minute plus your providers access charge (only for AccorHotels hotels).