By continuing your navigation, you accept the use of cookies to offer you services and offers tailored to your interests and statistics. To know more, Click here.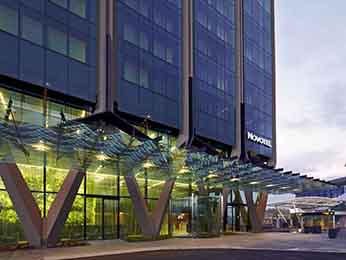 Community
NOVOTEL.
Hotels
Vivi69999
Arrival
Hello, my family and I and coming to Auckland on august 21th, our flight lands at 11pm, i would like to untill what time we can check in ? thank you for your help.
dmck45536353
The at
pjfi51113265
The at
Let the hotel know your flight time and expected arrival time. You will have to pay a full day rate even if arriving at midnight.
sue.36255223
The at
stua24523344
The at
I would come straight through immigration and proceed directly to the hotel (a 50m walk !).The reception area is much more comfortable than the airport, and you can get a bite to eat while you wait.I have found the hotel to be very accomodating if you let them know you would like to check in early, but of course, no guarantees.
jenk63621143
The at
Hotel is across the road from the airport terminal and I have arrived at times from 11pm until 2:30am in the morning and found them very welcoming. The Bar restaurant is also open after midnight so that is often a welcome sight after a delayed flight.
drkr66226165
The at
they are open 24/7 at reception. Many flights arrive through the night.
plai54154265
The at
I am pretty sure it's 24hr checkin but yo be sure contact the hotel
glen26642235
The at
Hi it is 24 hour check in
scot26131363
The at
Let the hotel know of late arrival, but it is used to passengers arriving after midnight. Auckland airport operates 24/7, with flights arriving early morning, so there is no problem checking in late. It is good to advise the hotel of your flight number and expected time, then it will know when to expect you.
gisl32554336
The at
You can check-in 24/7. Let hotel know when you make the booking. This Novotel is fabulous you will love it!
ALSO FIND ACCORHOTELS.COM ON
*Prices start from. Offer subject to the hotels conditions and availability, and the availability of the offer in the chosen hotel. See the sales conditions for the rate. Depending on the country, these prices may not include taxes, may include VAT only or may include all taxes (VAT and city tax). When prices do not include all taxes, the relevant taxes (VAT and/or city tax) will be stated in the following stages of the reservation process. The price is only guaranteed at the time of reservation.
(**) 24/7 days. Calls to this number will cost 13 pence per minute plus your providers access charge (only for AccorHotels hotels).