By continuing your navigation, you accept the use of cookies to offer you services and offers tailored to your interests and statistics. To know more, Click here.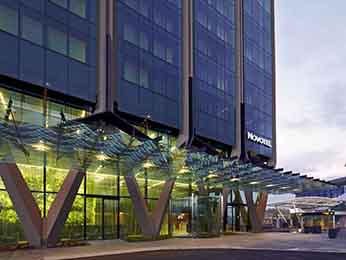 Community
NOVOTEL.
Hotels
Rexa5566
Day use
Hey, I have a few hours to spend in Auckland airport after a very long first flight, and would like to have a nice rest before my next long flight. Do you know if the Novotel Auckland airport accept day use? How does it work? How can I book it? Thanks
bgb@16246213
The at
debb26254425
The at
It is definitely a good place to get some rest. Very handy location and nice facilities. I think you could email them or ring their 0800 no to find out about day use.
mike46653132
The at
Hi. Yes there is day use available. It starts from 6am and is subject to availability, as it depends on how full the hotel was the night before.. I have used this service for the same purpose as you have described. I ran in advance to get my name down, not that it seemed to help that much. Good luck and enjoy.
chri24512563
The at
I believe they do and you can book online
ALSO FIND ACCORHOTELS.COM ON
*Prices start from. Offer subject to the hotels conditions and availability, and the availability of the offer in the chosen hotel. See the sales conditions for the rate. Depending on the country, these prices may not include taxes, may include VAT only or may include all taxes (VAT and city tax). When prices do not include all taxes, the relevant taxes (VAT and/or city tax) will be stated in the following stages of the reservation process. The price is only guaranteed at the time of reservation.
(**) 24/7 days. Calls to this number will cost 13 pence per minute plus your providers access charge (only for AccorHotels hotels).