By continuing your navigation, you accept the use of cookies to offer you services and offers tailored to your interests and statistics. To know more, Click here.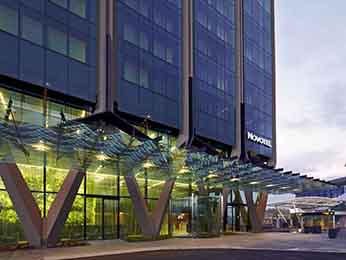 Community
NOVOTEL.
Hotels
trav63395641
Recommended taxis to and from hotel
Hello, Anybody got good suggestions for best taxis service to and from the Novotel? Thank you.
tris12316315
The at
wolf32416354
The at
It really is just a walk with your suitcase to the airport. From there if youre looking for an affordable way to get into the city SuperShuttles is a standard price and a good service. Corporate Cabs are good but they will cost you a good 20 plus more.
ashi64414361
The at
We just walked across the road to arrivals and took a taxi from there. But the front desk can call one round. The alternative is to take the SkyBus airport shuttle to/from the terminal. Frequent, cheap and a good service with plenty of stops in the city centre. I can't comment on taxis to the airport as we took the bus.
tres62164235
The at
Corporate cabs - exellent. Service ask for Debbie
isaa46131143
The at
Best taxi in Auckland is Corperate Cabs, however if you are just flying in and out walk to the Novotel, as it is 50meters from international and 8 minutes walk from domestic terminal
ALSO FIND ACCORHOTELS.COM ON
*Prices start from. Offer subject to the hotels conditions and availability, and the availability of the offer in the chosen hotel. See the sales conditions for the rate. Depending on the country, these prices may not include taxes, may include VAT only or may include all taxes (VAT and city tax). When prices do not include all taxes, the relevant taxes (VAT and/or city tax) will be stated in the following stages of the reservation process. The price is only guaranteed at the time of reservation.
(**) 24/7 days. Calls to this number will cost 13 pence per minute plus your providers access charge (only for AccorHotels hotels).