By continuing your navigation, you accept the use of cookies to offer you services and offers tailored to your interests and statistics. To know more, Click here.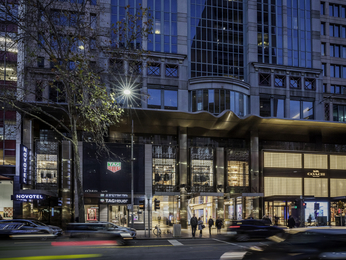 Community
NOVOTEL.
Hotels
laur63631664
The at
sean45351122
The at
rod.61653111
The at
Hi, Sorry I can't remember, it is some time since I stayed there and I can't recall. I am sure it is in the hotel listing of amenities though...
cliv25565224
The at
Hi, yes it does, as well as an adjoining spa pool and a reasonable gym set up in the same area.
dort13336346
The at
mhay62134513
The at
Hi, unfortunately I do not know but should be on the website? Good location though.
eluk35524164
The at
I think there is but I haven't used it during my stays, so can't tell you any info regarding pool length etc.
ian.24666415
The at
Yes there is a pool, but it is only small and indoors
ALSO FIND ACCORHOTELS.COM ON
*Prices start from. Offer subject to the hotels conditions and availability, and the availability of the offer in the chosen hotel. See the sales conditions for the rate. Depending on the country, these prices may not include taxes, may include VAT only or may include all taxes (VAT and city tax). When prices do not include all taxes, the relevant taxes (VAT and/or city tax) will be stated in the following stages of the reservation process. The price is only guaranteed at the time of reservation.
(**) 24/7 days. Calls to this number will cost 13 pence per minute plus your providers access charge (only for AccorHotels hotels).