By continuing your navigation, you accept the use of cookies to offer you services and offers tailored to your interests and statistics. To know more, Click here.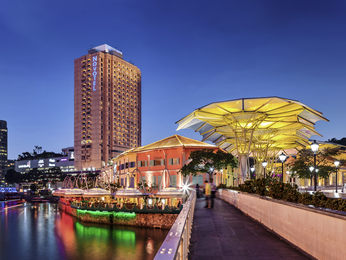 Community
NOVOTEL.
Hotels
ksndl910355467
place to hang-out at night
Hello, do you have any adress near the hotel to recommand me to have a drink or dance ? Many thanks
tom.41556111
The at
wall64351213
The at
Yes central and easy access to everything, great place to stay
runa24626432
The at
Out the front of Hotel turn left cross road go up escalator and thru to Mall full of fin placessOr ask concierge where the best rooftop bar is with great view of Twin Tower we went in daytime but it looked fantasticIf all else fails ask the staff...years ago we went to MOONBAR
dary26521511
The at
A lot of bars within 5 mins. Try to make happy hour as drinks $$$$$.One live music bar is the Crazy Elephant nearbyNight life is nearby but 10 mins is Mohumoud Sultan the night club area If you up to a 15 min taxi the Marriot cnr Orchid and Scott has a great bar like a speakeasy @ minute walk on Scott in the basement of the Hyatt is a classy bar with a top band with a lot of friendly Cocktail dress clad people.Alternately try the iconic Raffles Hotel Long Bar 15 mins by taxi again . Band after 9pm? Across the Rd is the Fairmont Hotel with a Cocktail bar that on 40th floor? Called Skylounge.
saga54124455
The at
Hey ! dont have a name . But just at a 5 min walk once we exist the hotel , walk towards Clark Quay, the security guards are very knowledgable and will guide you on the shortest walking route. you have many bars , lounge ,food joints at the main clarke quay.
de6541546633
The at
There are lots of bars and nightclubs within a five minute walk from the hotel.
sb@o33234334
The at
Opposite the front door is s big nightclub, Zouk very popular after about 11.00 pm
wins63135621
The at
they are all around the hotel within 2 minutes
mkbn62565521
The at
Clarke Quay is full of bars , resturants, nightclubs .
penn53425433
The at
Sorry, no, we didn't go out at night that trip.
ALSO FIND ACCORHOTELS.COM ON
*Prices start from. Offer subject to the hotels conditions and availability, and the availability of the offer in the chosen hotel. See the sales conditions for the rate. Depending on the country, these prices may not include taxes, may include VAT only or may include all taxes (VAT and city tax). When prices do not include all taxes, the relevant taxes (VAT and/or city tax) will be stated in the following stages of the reservation process. The price is only guaranteed at the time of reservation.
(**) 24/7 days. Calls to this number will cost 13 pence per minute plus your providers access charge (only for AccorHotels hotels).