By continuing your navigation, you accept the use of cookies to offer you services and offers tailored to your interests and statistics. To know more, Click here.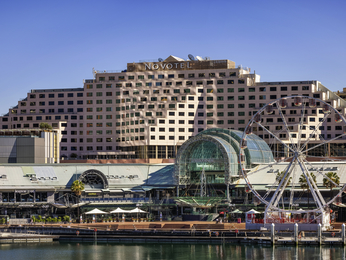 Community
NOVOTEL.
Hotels
laco63637982
Breakfast
Hello, do you recommend this hotel ? Were the rooms up to your expactations ? Thank you
aylm15664156
The at
atui55142624
The at
This hotel is our (family of 4) Preferred Hotel destination. Depending on what rooms some are a little run down or dated but just a little. Break fast is a highlight each time and it is Located in a handy spot with Darling Harbour accesable from Covered walkway, Light Rail station just below and only 3-4 stops from central, Ferry to Circular Quay close by also. Highly recommended. Only down side now is the New hotel blocking most of the rooms views But you don't usually book a hotel Just for the view
cole56362126
The at
Good location, rooms probably due for a refurb, service was great. I didn't do breakfast while I was there
sapa51661245
The at
Yes it was fulfilled my expectation. Room is ok.
sza826616554
The at
*I would definitely recommend this hotel. It would be one of the top 3 in Darling Harbour. The restaurant is exceptionally good -for any time through the day. Rooms have been refurbished and are very modern. Beds are comfortable.
chri62514263
The at
Hotel is excellent, rooms are very nice and always very clean. Hotel is fairly new so facilities are good.
ALSO FIND ACCORHOTELS.COM ON
*Prices start from. Offer subject to the hotels conditions and availability, and the availability of the offer in the chosen hotel. See the sales conditions for the rate. Depending on the country, these prices may not include taxes, may include VAT only or may include all taxes (VAT and city tax). When prices do not include all taxes, the relevant taxes (VAT and/or city tax) will be stated in the following stages of the reservation process. The price is only guaranteed at the time of reservation.
(**) 24/7 days. Calls to this number will cost 13 pence per minute plus your providers access charge (only for AccorHotels hotels).