By continuing your navigation, you accept the use of cookies to offer you services and offers tailored to your interests and statistics. To know more, Click here.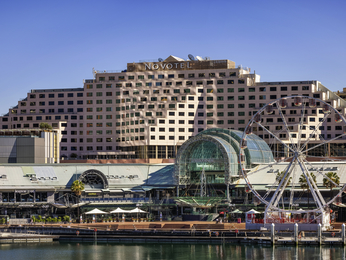 Community
NOVOTEL.
Hotels
Thomas9999
Children
Hello, Do you know if the Novotel Sydney on Darling Harbour has a baby sitting service? How does it work? Thank you
harr22636235
The at
wcma45333226
The at
Sorry I don't know for sure. I don't have children that age. Contact the hotel
drde35213424
The at
My experience in the past is that while they do not have their own service, the concierge will happily assist with a third party babysitter.
anth25156516
The at
quee15443536
The at
Sorry Thomas I was at the hotel on business so I am not able to tell you if they have a baby sitting service, however it is a great hotel. Hope you have a nice stay.
ppca14552335
The at
Best you call hotel directly.
ALSO FIND ACCORHOTELS.COM ON
*Prices start from. Offer subject to the hotels conditions and availability, and the availability of the offer in the chosen hotel. See the sales conditions for the rate. Depending on the country, these prices may not include taxes, may include VAT only or may include all taxes (VAT and city tax). When prices do not include all taxes, the relevant taxes (VAT and/or city tax) will be stated in the following stages of the reservation process. The price is only guaranteed at the time of reservation.
(**) 24/7 days. Calls to this number will cost 13 pence per minute plus your providers access charge (only for AccorHotels hotels).