By continuing your navigation, you accept the use of cookies to offer you services and offers tailored to your interests and statistics. To know more, Click here.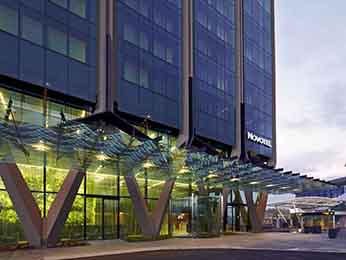 Community
NOVOTEL.
Hotels
char63816662
Cleaninless
Hi, were you satisfied of the room's cleaninless during your stay ? Thanks a lot
cbma26645622
The at
kelk33332433
The at
Yes, cleaning staff do a great job and were also the friendliest people we encountered.
meli13244332
The at
Yes we have always found the rooms to be very clean.
scri42354654
The at
Yes , it was in excellent condition
zaen65665315
The at
Yes room was clean. Won't hesitate to stay there again.
leto35466251
The at
Yes, very. Novotel's usual high standard.
leto35466251
The at
Yes, very. Novotel's usual high standard.
mike64121361
The at
Yes the hotel is of a high standard
linl54436622
The at
Yes thank you , we were satisfied with the cleanliness of our room during our stay
mart12144126
The at
In my many stays at Novotel Auckland airport - you will find the rooms clean & efficient. As a regular user of Accor, if they have availability, will also offer you a room upgrade. In general you do pay a premium staying at the Novotel airport - but worth it if the location is a convenience to you
ALSO FIND ACCORHOTELS.COM ON
*Prices start from. Offer subject to the hotels conditions and availability, and the availability of the offer in the chosen hotel. See the sales conditions for the rate. Depending on the country, these prices may not include taxes, may include VAT only or may include all taxes (VAT and city tax). When prices do not include all taxes, the relevant taxes (VAT and/or city tax) will be stated in the following stages of the reservation process. The price is only guaranteed at the time of reservation.
(**) 24/7 days. Calls to this number will cost 13 pence per minute plus your providers access charge (only for AccorHotels hotels).