By continuing your navigation, you accept the use of cookies to offer you services and offers tailored to your interests and statistics. To know more, Click here.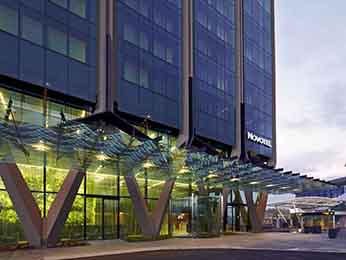 Community
NOVOTEL.
Hotels
tony26551126
The at
lili24111612
The at
Hi there, The hotel is across the road from the airport. You can walk to the hotel.
plan64466365
The at
No it's only a few steps from the front door of the airport
phil23351436
The at
the hotel is in the airport .
pdbk16323235
The at
The hotel is less than a 5 minute walk once you are out of the arrivals terminal.
brad34644136
The at
The hotel is less than 100 meters from the airport
grah61461525
The at
Two minutes walk. Very handy
man063512614
The at
Hi, it's just across the road from the terminal probably a 2 minute walk. Definitely no need for a taxi.
bcdl15432651
The at
It is a 2 minute walk from the international terminal
grah11424633
The at
International Airport about 80 meter from front door of motel and Domestic Airport would be about 1km.
ALSO FIND ACCORHOTELS.COM ON
*Prices start from. Offer subject to the hotels conditions and availability, and the availability of the offer in the chosen hotel. See the sales conditions for the rate. Depending on the country, these prices may not include taxes, may include VAT only or may include all taxes (VAT and city tax). When prices do not include all taxes, the relevant taxes (VAT and/or city tax) will be stated in the following stages of the reservation process. The price is only guaranteed at the time of reservation.
(**) 24/7 days. Calls to this number will cost 13 pence per minute plus your providers access charge (only for AccorHotels hotels).