By continuing your navigation, you accept the use of cookies to offer you services and offers tailored to your interests and statistics. To know more, Click here.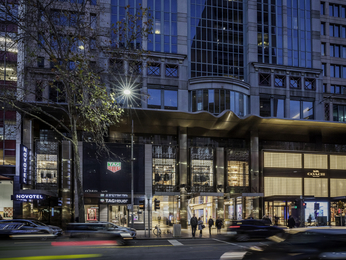 Community
NOVOTEL.
Hotels
vinc63968148
Breakfast
Hi, what did you think of the hotel's breakfast ? Does it have salted food ? Thanks
john54341255
The at
davi55616645
The at
The food is ok. You can make requests but no, its not salted really.
jaso65231414
The at
The Breakfast is nothing special. There are some local dishes, usual western bread section, egg section. fruits. Dont expect too much.
shar61216434
The at
Sorry we didn't have breakfast there
kili33135315
The at
It was Ok - general hotel food but a good variety Not salty
a.bo51523354
The at
The breakfast was OK. Not sure about the salted food. Usual selection of hot and cold dishes.
spoo52532334
The at
The breakfast has very good selection of cooked and continental, not sure about salted food.
jpx@44666556
The at
Breakfast is really good with a very large rangge, not sure about salted food. I wouldn't pay extra specifically for breakfast though if it's not included in the room rate as there are plenty of nearby breakfast cafes
noel51321533
The at
The breakfast buffet is one of the best I have experienced. There are many and varied choices available. You select what you want. Not sure what you mean by salted food. There are healthy and unhealthy options, it's up to you what you select. I am sure you will not be disappointed. I've eaten there many times, it is a favorite , even if I'm not staying at the hotel. I phone this helps.
rkga14334533
The at
What are you looking for? Buffet breakfast is western and Asian. Also has a la carte if you prefer.
ALSO FIND ACCORHOTELS.COM ON
*Prices start from. Offer subject to the hotels conditions and availability, and the availability of the offer in the chosen hotel. See the sales conditions for the rate. Depending on the country, these prices may not include taxes, may include VAT only or may include all taxes (VAT and city tax). When prices do not include all taxes, the relevant taxes (VAT and/or city tax) will be stated in the following stages of the reservation process. The price is only guaranteed at the time of reservation.
(**) 24/7 days. Calls to this number will cost 13 pence per minute plus your providers access charge (only for AccorHotels hotels).