By continuing your navigation, you accept the use of cookies to offer you services and offers tailored to your interests and statistics. To know more, Click here.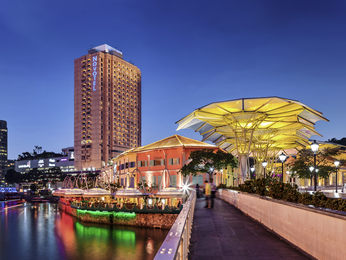 Community
NOVOTEL.
Hotels
Cris3456
Car park
Hello, How is the car park ? Is it a private one ? Is it large enough to park a big car? Is it safe enough? Do the hotel charge it and if yes, how much is it ? Thanks a lot for your help
penn53425433
The at
mkbn62565521
The at
contact the Hotel, i have never driven to the hotel with a car only taxi to and from the airport
pet_35134352
The at
Car parking is great,safe and secure. It can handle large vehicles,we have a Lexus 450h SUV and no probs. The hotel control an area in the car park for guests and have a charge $59 for 24hrs.
de6541546633
The at
Sorry I can't help you as we didn't have a car with us.
kmal52244364
The at
We didnt use a car as the MRT is directly behind the hotel
runa24626432
The at
Sorry we did not have a car so have no info on this.
maws56553612
The at
Sorry but I have never parked a car there. Always use taxis which are reasonably priced and plentiful.
bob.16316665
The at
I'm sorry but can't give you an answer on this because every time we've stayed there we haven't had to worry about car parking.
1stn42411645
The at
I did not use the car park. The hotel is in a very busy cluttered entertainment area. Is great if you want that vibe.
nico22653515
The at
Hi, not sure there's a car park at the hotel but there's a public car park meters from the hotel. In terms of safety, it is Singapore, the safest country in the world.
ALSO FIND ACCORHOTELS.COM ON
*Prices start from. Offer subject to the hotels conditions and availability, and the availability of the offer in the chosen hotel. See the sales conditions for the rate. Depending on the country, these prices may not include taxes, may include VAT only or may include all taxes (VAT and city tax). When prices do not include all taxes, the relevant taxes (VAT and/or city tax) will be stated in the following stages of the reservation process. The price is only guaranteed at the time of reservation.
(**) 24/7 days. Calls to this number will cost 13 pence per minute plus your providers access charge (only for AccorHotels hotels).