By continuing your navigation, you accept the use of cookies to offer you services and offers tailored to your interests and statistics. To know more, Click here.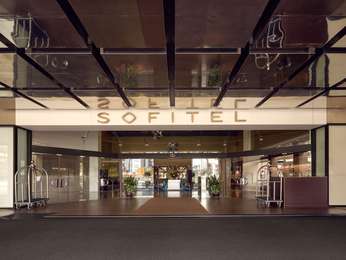 Community
SOFITEL.
Hotels
Paul12345
Bar
Hi, My friend and I are going on a trip around Brisbane, we are staying few nights in brisbane, i noticed that the hotel has a bar, is it nice to hang out ? what are the coktails's price ? good for a birthday party ? thank for your anwser.
slke14143233
The at
scot13423445
The at
I agree the Sofitel bar in Brisbane is a wonderful location. It is modern and has some unique lighting that makes it even more special at night. The cocktail menu is good and pricing is on par with other hotels. It would be a great location for a birthday party. They also have a great extensive dinner buffet that is one of the best in the country (not your typical cheap food, but wonderful stations with separate chefs that prepare food from around the world).
olro55246234
The at
We found the bar very comfortable, and as Ian said, the prices are in line with other top quality hotels in Brisbane - good finger food menu,
quee15443536
The at
Personally we dont drink cocktails so cannot help you with the price. All places are great for birthday parties.Hope you have a fabulous time.
ian.44254262
The at
In my view it's a very comfortable bar with two sitting areas. Great cocktail menu and the bar menu is great. Everything at the Sofitel is pricey but I've seen much higher prices for poor drinks and food. Not so here the quality is great.
ALSO FIND ACCORHOTELS.COM ON
*Prices start from. Offer subject to the hotels conditions and availability, and the availability of the offer in the chosen hotel. See the sales conditions for the rate. Depending on the country, these prices may not include taxes, may include VAT only or may include all taxes (VAT and city tax). When prices do not include all taxes, the relevant taxes (VAT and/or city tax) will be stated in the following stages of the reservation process. The price is only guaranteed at the time of reservation.
(**) 24/7 days. Calls to this number will cost 13 pence per minute plus your providers access charge (only for AccorHotels hotels).