By continuing your navigation, you accept the use of cookies to offer you services and offers tailored to your interests and statistics. To know more, Click here.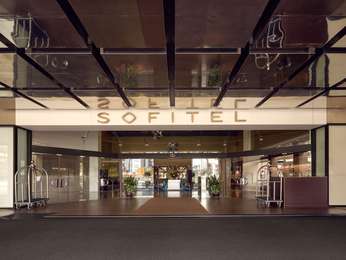 Community
SOFITEL.
Hotels
Sarah12345
Disability
Hello, I would like to come to the Sofitel Brisbane central but my husband is disabled and has a wheelchair. Do you know if this place is accessible to disabled people? Have you seen any rooms with special arrangements? Thanks a lot
pekk24255123
The at
rick46612112
The at
I suggest you contact the hotel directly with specific requirements.
evan16341636
The at
Hi Sarah I am fairly sure that the Sofitel is a disability friendly hotel. May I suggest you give the hotel itself a quick phone call to ascertain their position on wheelchair access and facilities for the disabled. Regards Evan
m20323315354
The at
Not sure about special rooms but all rooms I stayed had no obstruction for wheel chair. The Sofitel lounge had wheel chair access. Buffet restaurant had food bay that can be access by wheel chair bound individual. There were toilets for wheelchair access as well. Hope this helps.
troz24515546
The at
Yes it is wheel chair friendly and I believe they have rooms to cater for your needs.
aust63635254
The at
From memory, it's very accessible. They have rooms where the shower is daily accessible
care23436442
The at
Junior suite possibly? Extra large bathroom with separate shower
mare53142162
The at
Hello. I'm sure if you contact the hotel they'll be able to give you this information better than most. All the best with your trip.
ALSO FIND ACCORHOTELS.COM ON
*Prices start from. Offer subject to the hotels conditions and availability, and the availability of the offer in the chosen hotel. See the sales conditions for the rate. Depending on the country, these prices may not include taxes, may include VAT only or may include all taxes (VAT and city tax). When prices do not include all taxes, the relevant taxes (VAT and/or city tax) will be stated in the following stages of the reservation process. The price is only guaranteed at the time of reservation.
(**) 24/7 days. Calls to this number will cost 13 pence per minute plus your providers access charge (only for AccorHotels hotels).