By continuing your navigation, you accept the use of cookies to offer you services and offers tailored to your interests and statistics. To know more, Click here.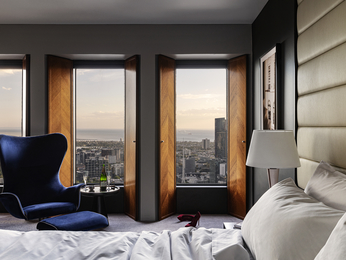 Community
SOFITEL.
Hotels
vinc63968148
restaurants
Hello, I will stay for one night. Have you tried both restaurants, NO35 and SOFITEL CLUB LOUNGE ? Which one would you recommand ? Thank you
scri41213364
The at
corr11354544
The at
No 35 with the great skyline views!
dhaw33161234
The at
brie53313554
The at
Hi, Horses for courses as they say. 35 is a "full blown" restaurant with bells and whistles whereas the Club is more a place for light meals, relaxing, pre-dinner drinks, canapes, breakfast in the morning etc. Hope this assists.
noel51321533
The at
Sorry but I haven't eaten at No 35. The Club Lounge is not a restaurant. It offers canapés and pre-dinner drinks , I believe although I haven't accessed this either. Sorry I couldn't help further.
mhay62134513
The at
Hi, really depends what you are looking for. No35 very nice and more upmarket and/or formal. Club lounge less so. Check out the menus when you arrive!
vinc61243221
The at
Tried both. Both ok. Service at Club Lounge was excellent. Highly recommended
bret11332515
The at
Definitely No 35. Exceptionally good with stunning views and service and food.
aaro23145345
The at
They both have stunning views of Melbourne, if you have the option of both I would recommend Sofitel club for breakfast and No 35 for Dinner :-) .
pedi51444455
The at
You won't be disappointed with either l would use club lounge as it is quite intimate and if you like make a later booking at the restaurant when the club lounge facilities finish
ALSO FIND ACCORHOTELS.COM ON
*Prices start from. Offer subject to the hotels conditions and availability, and the availability of the offer in the chosen hotel. See the sales conditions for the rate. Depending on the country, these prices may not include taxes, may include VAT only or may include all taxes (VAT and city tax). When prices do not include all taxes, the relevant taxes (VAT and/or city tax) will be stated in the following stages of the reservation process. The price is only guaranteed at the time of reservation.
(**) 24/7 days. Calls to this number will cost 13 pence per minute plus your providers access charge (only for AccorHotels hotels).