By continuing your navigation, you accept the use of cookies to offer you services and offers tailored to your interests and statistics. To know more, Click here.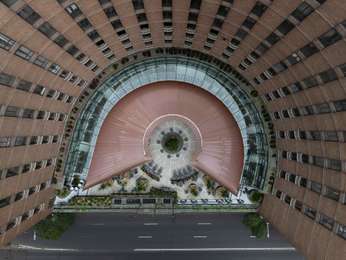 Community
SOFITEL.
Hotels
Jean6787
Shuttle or Taxi ?
Hello, Does the hotel have a van/shuttle service from the airport to the hotel? Then how far is it to the cruise ship area (Oceana Cruise Lines) ? What do you recommand me to have best transfert ? Thanks a lot
midn46666422
The at
kand65154664
The at
The Sofitel is a only a short (7-8 min) taxi ride from the cruise dock. If you don't mind pulling luggage up a hill, you could walk it in, maybe, 12 minutes.
rpen22314454
The at
We used the Taxi for both cruise terminal and airport transfers. The cruise terminal is only 20 mins. away
shel14454361
The at
Hi, I'm not sure if the hotel has a shuttle service as I used a taxi both ways. It is a lovely hotel and the staff are very friendly. I would suggest a google search for the distance to the cruise terminal. Enjoy your cruise!!
chwa32365246
The at
We caught the train to Wynyard and walked to the Hotel. Next morning we walked to the cruise terminal. This worked well for us
ngri32333145
The at
Hi, I don't know about a shuttle, as I normally walk everywhere. An uber would only be a few dollars to the cruise ship area. and super easy to order :)
smor62655214
The at
I don't think the hotel has a shuttle. The hotel is a 10 minute walk or $8 uber trip from the domestic terminal. Uber from hotel to Circular quay is about $30. Mascot train station is a 5 minute walk (around 600metres) from the hotel and the train takes around 10 minutes to get to circular quay and costs about $5, services are very regular.
imha53114314
The at
Not know about shuttle service to the airport we only had to get to the central railway station and used a people mover
ALSO FIND ACCORHOTELS.COM ON
*Prices start from. Offer subject to the hotels conditions and availability, and the availability of the offer in the chosen hotel. See the sales conditions for the rate. Depending on the country, these prices may not include taxes, may include VAT only or may include all taxes (VAT and city tax). When prices do not include all taxes, the relevant taxes (VAT and/or city tax) will be stated in the following stages of the reservation process. The price is only guaranteed at the time of reservation.
(**) 24/7 days. Calls to this number will cost 13 pence per minute plus your providers access charge (only for AccorHotels hotels).