By continuing your navigation, you accept the use of cookies to offer you services and offers tailored to your interests and statistics. To know more, Click here.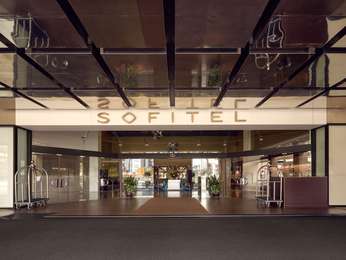 Community
SOFITEL.
Hotels
hono63937811
Location
Hi, what do you think of this hotel's location ? No need to take the car to visit the city ? Thank you
bjba32512255
The at
john16631522
The at
Very convenient location for Brisbane City stay
shel54225624
The at
Great location, with the train station below and a short walk down to the river, you are all set :]
trac12333162
The at
Agreed, you are right in the city and within walking distance to South Bank
neil14615342
The at
Not need a car if just interested in CBD as well located to all areas of city
fion24242654
The at
hele24314324
The at
The Sofitel Brisbane is very central. You can walk for the hotel to every where in the city. It is located on top of central train station so is very convenient if you want to travel further afield than the city centre. In my opinion it is the best located 5 star hotel in the city. I hope this is helpful to you and you enjoy visiting Brisbane.
nmoo22443432
The at
I flew to Brisbane and once at the motel, walked everywhere! The Sofitel is located on top of Central railway (there is no additional noise), making access to anywhere in Brisbane a breeze! I Even caught the train to and from the airport without a fuss. The hotel also looks out over Anzac Square, and, an easy 5 minute walk later, you are strolling the Queen St Mall and surrounding shops. So, as for the location, it was fantastic. And definitely leave the car at home!
dogb14613115
The at
Hi the location is very easy. Depending on where you want to go, the mall is about 5 to 10 minutes walk maximum. Easier than messing around with parking. Cheers....
rodn34164321
The at
Hotel is right in the city over the top of the main railway station. No car needed.
ALSO FIND ACCORHOTELS.COM ON
*Prices start from. Offer subject to the hotels conditions and availability, and the availability of the offer in the chosen hotel. See the sales conditions for the rate. Depending on the country, these prices may not include taxes, may include VAT only or may include all taxes (VAT and city tax). When prices do not include all taxes, the relevant taxes (VAT and/or city tax) will be stated in the following stages of the reservation process. The price is only guaranteed at the time of reservation.
(**) 24/7 days. Calls to this number will cost 13 pence per minute plus your providers access charge (only for AccorHotels hotels).